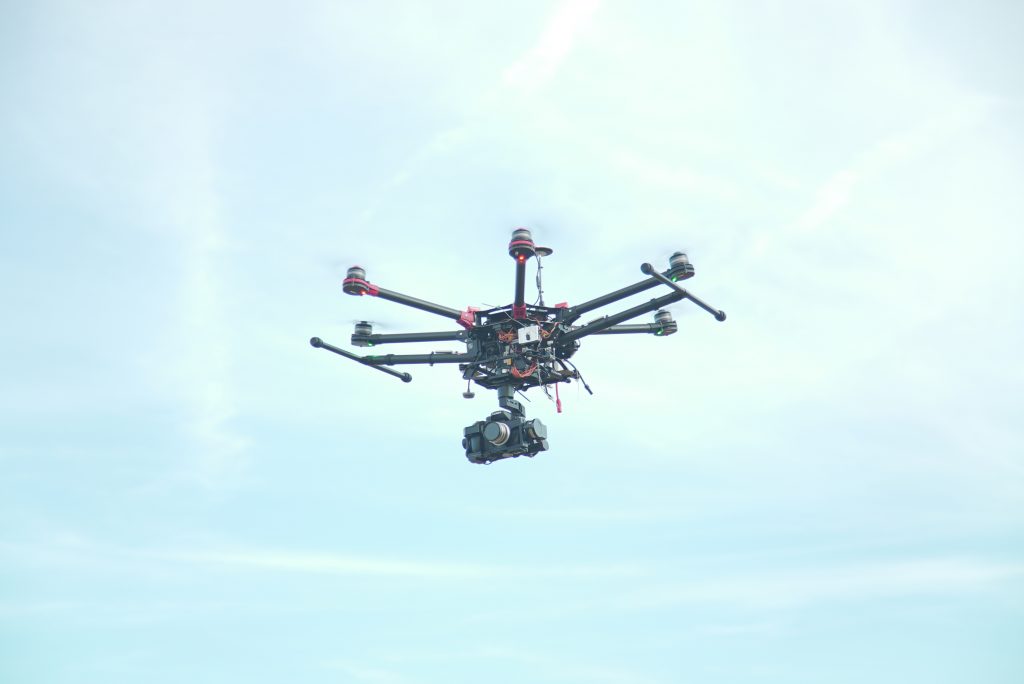 Aerial footage and photography adds real impact to a project. But even with modern, lightweight quadcopters or "drones", aerial filming needs professional support.
We've partnered with Gravity Filming, a specialist aerial video company that operates a range of UAVs or drones. Gravity has its own team of specialist operators, videographers and engineers.
Gravity's team can film up to 4K footage, both indoors and out, as well as capture jib shots for when flying is not possible.
They have full commercial permission to fly (PFCO) and comply with all CAA regulations. Working with Gravity's experts, we advise on and take care of the paperwork and permits for safe, as well as creative, aerial shots. We handle the pre-production planning and then integrate Gravity's footage into your production so you have a single point of contact, and end to end quality control.