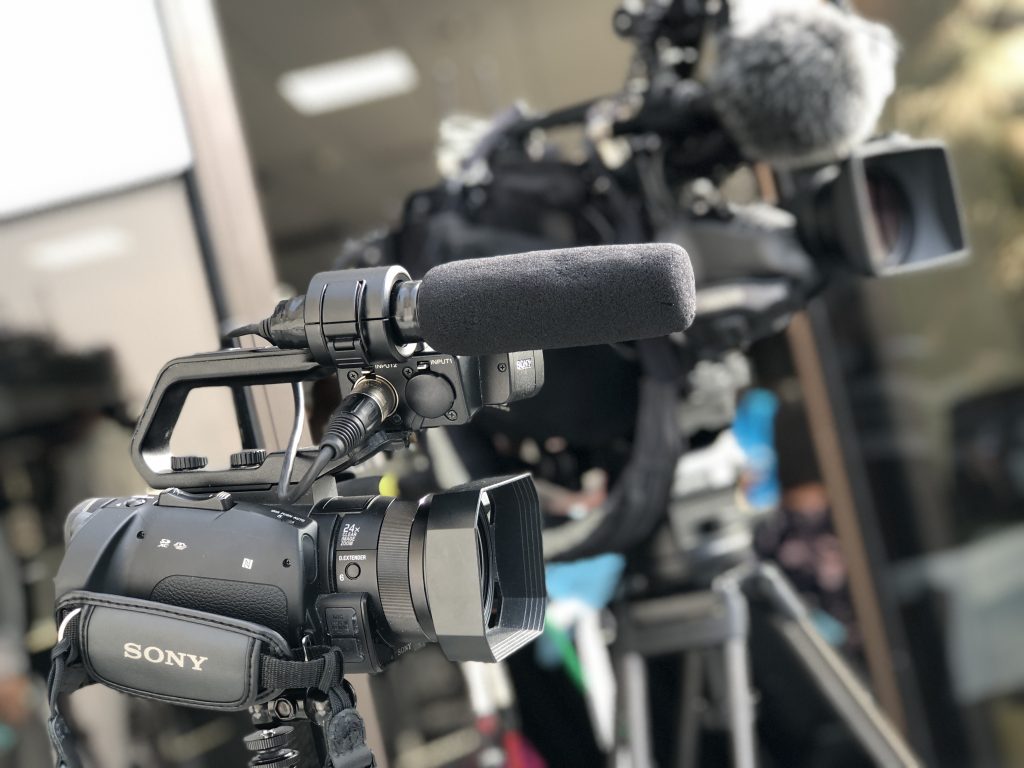 We regularly film at live events, including conferences, trade shows, and press and media launches.
We offer:
Filming event sessions, for live streaming, and playback on demand
Filming for highlights packages and video news releases
Onsite interviews and Q&As with key speakers
Video support for media outlets attending the event
Webcasting services
We run multi-camera shoots and can live edit footage using our 4K vision mixing hardware. Of course we can also edit offline after the event has finished.
Additional services include onsite green-screen and podcast studios, and managing and producing webinars or Hangouts from a live event.
For locations with limited connectivity and more challenging conditions, we have ruggedised camera equipment and the ability to stream via a satellite connection.