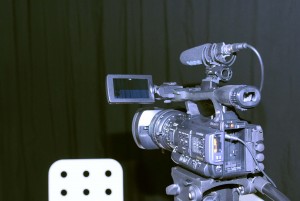 Need video for your publication, or business website?
Are you looking for a short video, such as a talking head, piece to camera, or simple interview?
If so, we have slots available in our studio, between now and the end of January, at a special rate.
A half-day booking for a single camera shoot, including studio hire and use of our green screen, costs just £575. We can offer both morning and afternoon slots.
If you want to film a more complex piece, with two or three cameras, then the rate is £1100. This would work well for videos with the interviewers on camera, small panel discussions, or videos that need to combine graphics and presentation with the live video.
What do you get?
Studio time, and the services of a camera operator and/or producer, as above.
All equipment, cameras, lighting and sound. The use of our greenscreen or studio backdrops, and a large flat screen display for displaying logos or graphics.
All video recorded in a broadcast-ready HD format, and transferred to your hard drive or USB stick.
Free onsite parking.
If you'd like us to edit the clips for you, or provide graphics or music please contact us for details of rates.

If you are interested, please contact us by email or phone: +44 20 7099 4862.

Small print:
All prices exclude VAT at 20%, and are valid for bookings paid for, in advance, by BACS. Credit card or PayPal payments available, at 3% surcharge.
Price valid for bookings by 07/12/2014 for dates up to 31/01/15.